ACW Board of Directors
Executive Director - Nathalie Costa Thill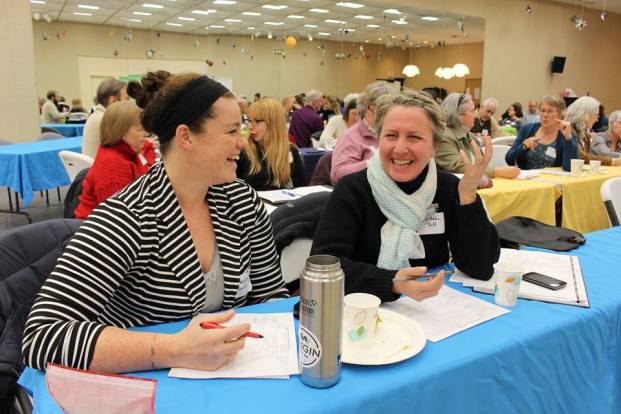 ADVISORY BOARD
Russell Banks
Russell Banks is an author of 22 books across the genres of fiction, poetry, nonfiction, and short story collection. Throughout his lengthy writing career he has been awarded a Guggenheim Fellowship, the recipient of the John Dos Passos Prize for fiction, two works,
Continental Drift
and
Cloudsplitter,
were finalists for the 1986 and 1999 Pulizter Prize for Fiction, and was a Fellow of the American Academy of Arts and Sciences
.
Joseph Bruchac
For over thirty years Joseph Bruchac has been creating poetry, short stories, novels, anthologies and music that reflect his Abenaki Indian heritage and Native American traditions. He is the author of more than 120 books for children and adults. The best selling
Keepers of the Earth: Native American Stories and Environmental Activities for Children
and others of his "Keepers" series, with its remarkable integration of science and folklore, continue to receive critical acclaim and to be used in classrooms throughout the country.
Jim Gould
Jim Gould is professor of writing and literature in the environmental studies program at Paul Smith's, The College of the Adirondacks. His work has appeared in the New York Times, New York Magazine, Outside, and The Washington Post.
Sue Halpern
Sue Halpern's sixth and most recent book,
A Dog Walks Into A Nursing Home
, was published in May, 2013 by Riverhead. She has written for any number of magazines--from
Rolling Stone
to
The New Yorker
and everything in between:
The New York Times Magazine
,
Glamour
,
The New York Review of Books
,
Good Housekeeping
,
Mother Jones
, and
Conde Nast Traveler
to name more than a few. At Middlebury College, where Sue is a scholar-in-residence, she runs the Narrative Journalism Fellowship, and at
The New York Review of Books
, she is the editor of NYRB Lit, the electronic imprint of NYR Books. She is also the human half of a therapy dog team, was a Rhodes Scholar and a Guggenheim Fellow, and remains hopeful that ice cream is the key to world peace.
Christine Jerome
Christine Jerome is a former managing editor of
Car and Driver
and
New England Monthly
magazines. Her work has also appeared in
Boston Globe Magazine, Outside, Adirondack Life,
and
Countryside
. She lives in western Massachusetts.
Christine McDonald
Christine McDonald was the Director at Crandall Public Library in Glens Falls for 33 years and in her time initiated and coordinated the library's popular film program in 1980. She applied for and received grants from the New York State Council on the Arts, as well as increased business and foundation support for the program. She started the Black History Month Film Program in 1999 with the cooperation of the Glens Falls Chapter of the NAACP. She served as the treasurer for the New York State Library Association through 2013, and is athe secretary for Saratoga Opera (formerly the Lake George Opera), as well a as a member of the board of the Glens Falls Medical Mission and is a Glens Falls Rotarian.
Bill McKibben
Bill McKibben is an author and environmentalist who in 2014 was awarded the Right Livelihood Prize, sometimes called the 'alternative Nobel.' His 1989 book
The End of Nature
is regarded as the first book for a general audience about climate change, and has appeared in 24 languages; he's gone on to write a dozen more books. He is a founder of
350.org
, the first planet-wide, grassroots climate change movement, which has organized twenty thousand rallies around the world in every country save North Korea, spearheaded the resistance to the Keystone Pipeline, and launched the fast-growing fossil fuel divestment movement.
Ellen Rocco
Born and raised and schooled in Manhattan, Ellen Rocco moved to the North Country farm she still lives on in 1971. She has been at the station since 1980; station manager since 1985. Ellen served six years on the NPR Board (tenure ended about 18 months ago), and has been a panelist for CPB, the NYS Council on the Arts, and other media and cultural organizations. She's at NCPR because it's great to do good work…in this place. She has never had ambitions to climb the ladder to bigger, better known stations. She works there because she lives there, and is part of that community.
Bill Smith
Bill Smith, who's also well known as a traditional Adirondack ash splint basket maker and storyteller, learned old songs as a boy from his mother and from the radio. Here he talks about his early life on the Featherbed section on the northwestern foothills of the Adirondacks, his early musical influences, getting his first guitar as a boy, how itinerant local men shaped his love of stories and storytelling, his career as a performer of old songs and stories in the last 30 years, writing his own songs, and planning for a show— for local audiences and for outsiders.
Chase Twichell
Twichell's early books of poetry include
Northern Spy
(1981),
The Odds
(1986),
Perdido
(1991),
The Ghost of Eden
(1995), and
The Snow Watcher
(1998). More recent work includes the poetry collections
Dog Language
(2005), and
Horse
s
Where the Answers Should Have Been: New and Selected Poems
(2010), which won the Kinglsey Tufts Award. With Tony K. Stewart, Twichell co-translated Rabindranath Tagore's
The Love of God
(2003). And with Robin Behn she co-edited the volume
The Practice of Poetry
(1992). Twichell's work has received awards from the National Endowment for the Arts, the Artists' Foundation, the John Simon Guggenheim Memorial Foundation, the New Jersey State Council on the Arts, and the American Academy of Arts and Letters.
Fran Yardley
Fran Yardley leads the Storytelling Workshop. For over 25 years she has told stories and conducted storytelling workshops nationally and has served as a bereavement group facilitator. As a co-founder of the original Adirondack Arts and Healing Retreat, Director from 1999-2011 and former Program Manager, Fran believes in the healing power of storytelling.
BOARD OF DIRECTORS

Michael Coffey was raised in the small town of Saranac, in upstate New York. He received a B.A. in English from the University of Notre Dame and an M.A. from Leeds University in Anglo-Irish Literature. After university, he moved to New York City and began a career in publishing. He has authored three books of poems; a book about baseball's perfect games; and co-edited a book about Irish immigration to America, which was a companion volume to a PBS documentary. In 2014, Michael left his full-time role as co-editorial director at Publishers Weekly to devote more time to writing and living upstate. He has two sons and is married to the artist Rebecca Smith. His first book of fiction, The Business of Naming Things, will be published in January 2015.

Marilyn McCabe's book of poetry Perpetual Motion was chosen by judge Gray Jacobik to be published as part of the Hilary Tham Capital Collection by The Word Works in 2012, and her chapbook Rugged Means of Grace was published by Finishing Line Press, 2011. She has three chapbooks produced in collaboration with poets Mary Sanders Shartle and Elaine Handley were awarded best poetry book prizes in 2006, 2007 and 2010 by the Adirondack Center for Writing. She earned an MFA in poetry at New England College.
Tony (Neil A.) Holtzman, MD, MPH began writing fiction ten years ago after a distinguished career as Professor of Pediatrics, Health Policy, and Epidemiology at The Johns Hopkins University School of Medicine and School of Public Health. He founded, and was the first Director of, Genetics and Public Policy Studies at Johns Hopkins. He is currently Emeritus Professor. Tony has spent summers in the Adirondacks for over fifty years has climbed most of the forty-six peaks over four thousand feet and canoed many rivers and lakes. His interest in the history of the region and the roots of the current conflicts among developers, environmentalists, and the people who live in the region year-round inspired him to write Adirondack Trilogy.
Dr. Richard (Rich) Frost grew up in Glens Falls, New York, before leaving for warmer climates. Eventually he returned to northern New York, where he practiced medicine for many years. For nearly 25 years, Dr. Frost wrote a weekly regional travel column, "A Day Away," for the Plattsburgh Press-Republican. He also writes an historical column, "Rich in History," for the Lake Champlain Weekly. Now retired from his medical practice, Rich lives with his wife, Marty, and dog, Zoey, in the foothills of the northern Adirondacks.
Dr. Craig Milewski teaches at Paul Smith's College in the Department of Natural Resource Ecology and Management. His works include "Poetry and the Stirring of an Ecological Conscience".
Rachel Person spent six years curating and producing literary programming at Symphony Space in New York City. During those years she served as Associate Director of the series Selected Shorts: A Celebration of the Short Story, heard nationwide on public radio (and locally on WAMC). In Saratoga Springs, Rachel served in the Community Relations Office at Skidmore College, where she acted as Art Partner Liaison for SaratogaArtsFest. She is on the Executive Board of Saratoga Reads, a graduate of Albany High School and Princeton University. She lives in Saratoga Springs with her husband, writer Steve Sheinkin, and their two children and is currently the Event and Community Outreach Coordinator at Northshire Bookstore in Saratoga, NY.

Nancy Rosenthal served as the President of the Board of Directors for the Lake Placid Center for the Arts and is currently a member of the LPCA and an NCPR underwriter.
Mary Sanders Shartle is a poet, fiction, and essay writer. She has a novel about a woman living alone in the Adirondacks: The Truth and Legend of Lily Martindale. She was awarded a 2007 individual artist's grant from the New York State Council of the Arts, a state agency, to complete the book. In January, 2014 she was a finalist in the Tupelo Press Open Prose competition. The story, "The Spider Web" appeared in their on-line Quarterly. She is a member of "The Three Poets" with colleagues Marilyn McCabe and Elaine Handley, who thrice won the Adirondack Center for Writing Literary Award for best book of poetry for their chapbooks Notes from the Firetower–Three Poets on the Adirondacks (2005) and Glacial Erratica: Three Poets on the Adirondacks, Part 2 (2006); and Winterberry, Pine: Three Poets on North Country Winter (2010). Their full length book, Tear of the Clouds, was released by Ra Press in 2011.