The Adirondack Center for Writing presents:


Online Writing Classes
Now is the time to kickstart your writing! Each season welcomes a new batch of talented teachers and developing writers from all over the world. The Adirondack Center for Writing's online classes are easy for you to participate in from your own computer. All you need to participate is a web browser -- there's no technical software involved, so you can work whenever is convenient for you. An interactive workshop is at the heart of each class. Every student will receive personal feedback from the instructor on their weekly assignments and their final project. We welcome any level of writer to join the online writing classes, and offer courses for a variety of genres.
Payment:
Cost per five week course:
Payable by check or PayPal




Upcoming Courses
January 23-February 20, 2017


Lightning in a Bottle: Reading and Writing the Nature Flash
Course Description:
Nature Flashes are short passages concerned with the natural world, think: a mash-up of nature writing and compressed prose, (sometimes known as "flash fiction" and its non-fiction equivalent, the "short short.") In this five-week course, we'll study examples by brief-prose practitioners—paying attention to how structure, imagery, rhythm, voice and narrative energy combine to create exciting work. Using "real world" assignments, (drawing on submission guidelines from journals that showcase short writing, including nature flashes) our class can serve as an opportunity to try out content that may be stashed away in your journal and electrify it.
About the teacher: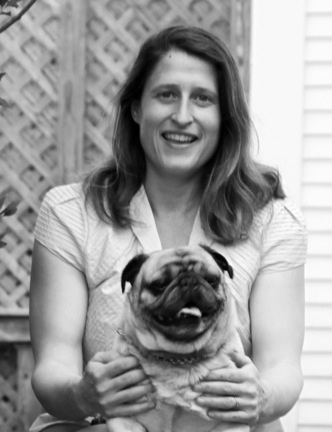 Julia Shipley is a poet, author and journalist based in Vermont's Northeast Kingdom. Her work has been featured in Vermont Life, Orion Magazine, and Yankee Magazine, where she's a contributing editor. Her first book, Adam's Mark, was named a 2014 Best Book about New England by the Boston Globe. Julia grows fruits and vegetables and raises turkeys and sheep on her six- acre homestead where she lives with her husband and pug. Her website is www.writingonthefarm.com.

Dramarama: Fiction and the Art of Dramatic Tension
Course Description: If you want to succeed as a fiction writer, you need to understand how drama works. In a good story, one that readers can't put down, dramatic tension is at work on every level, from the plot all the way down to the sentence. In this five-week course, we'll use writing assignments and fiction readings to explore how to build dramatic tension, sustain it, and create stories that readers, agents, and editors can't resist. And everything we'll learn is equally applicable to screenwriting and nonfiction writing, too!
About the teacher: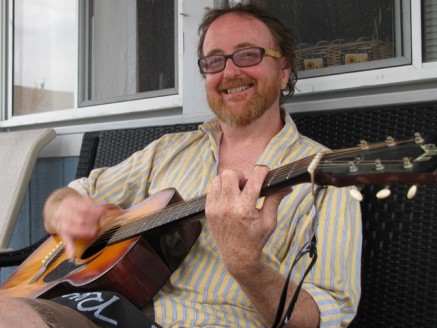 Gary Lee Miller is a Vermont-based writer, editor, and filmmaker. His work has appeared in a number of literary magazines, including
Missouri Review, Green Mountains Review, Hunger Mountain,
and
Chicago Quarterly Review.
Gary's music writing can be found in
Seven Days,
Vermont's weekly source for the arts, culture, and politics. His short story collection
Museum of the Americas
was a fiction finalist for the 2015 Vermont Book Award. Gary sings and plays guitar in the TrailerBlazers, a strictly hillbilly outfit, and serves as creative director of Writers for Recovery, a program using writing to help people overcome addiction. You can find out more about him at
garyleemiller.com
.
" style="text-align:center">February 27-March 27, 2017


Make It Sing: Writing Poetry Out of the Everyday
Course Description: How do we find inspiration in our lives? How do we slow our lives down enough to criticize, to sing, to praise the routines we engage in most frequently. How do we turn a microscope to those aspects of our lives we breeze through? In this five week generative course, we will study and work together to learn how to comb through the thick matter of our lives to make poems. We will work to write poems that sing of the messiness of daily life. We will invite all of our life into the poems to see what kind of concert we can make. This course is open to writers of all ages and levels of expertise. New writers are welcome!
About the teacher:
José Olivarez is the son of Mexican immigrants, the co-author of the book of poems Home Court, and the co-host of the poetry podcast, The Poetry Gods. He is a graduate of Harvard University and Program Director at Urban Word NYC. A winner of a 2016 Poets House Emerging Poet Fellowship and a 2015 Bronx Recognizes Its Own award from the Bronx Council on the Arts, his work has been published in The BreakBeat Poets, Vinyl Poetry and Prose, The Chicago Tribune, & Brooklyn Magazine, among other places. He is from Calumet City, IL, and lives in the Bronx. Follow him on social media at @jayohessee.
Previously Offered Courses
The Adirondack Center for Writing has offered a series of online writing workshops with an amazing group of teachers, including the following:
Writing Young Adult Fiction with Chris Tebbetts
The Personal Essay with Annie Stoltie
Memoir Writing with Mary Sanders Shartle
Limbs & Language: Writing Poetry with Mahogany L. Browne
The Unconventional Memoir with Jessica Hendry Nelson
Fiction Bootcamp with Gary Lee Miller